Top Secret Information: Here's How To Unleash A Flood of Traffic From YouTube Direct To Your WP Plugins Or Affiliate Offers…
And Leave 90% Of Other Software Sellers And Affiliate Marketers Eating Your Dust!
THIS Is The ULTIMATE Way To Generate Targeted Traffic At Will, With Our New Revolutionary Video Technology
That Creates Profitable YouTube Marketing Campaigns In Seconds
(Warning – This is a time-limited offer. When the launch ends, the price for this WILL increase.)
EXCLUSIVE OFFER – ONLY AVAILABLE TO WP DEV SUITE CUSTOMERS…
Here's How To Have An Unfair Advantage Over All Other Software Sellers And Affiliate Marketers, With The Only Targeting Software Of Its Kind That Has The Power To Generate Buying Traffic At WILL!
Get Access To The World's Most Precise YouTube Targeting Software And Create An Avalanche Of Sales Of Your WordPress Plugins Or Affiliate Offers!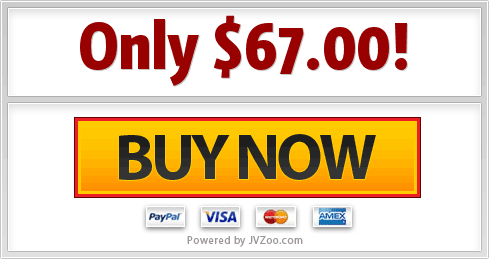 WP Dev Suite really is the perfect business in a box solution for anyone who wants to go from 'never-coded-in-my-life' newbie to 6 figure software tycoon…..in just 2 steps.
All you need to do is build WordPress plugins, using the powerful, built-for-newbies software suite, and then choose one or more of the following 7 proven strategies
Sell on WarriorForum as a WSO

Sell on JVZoo through affiliates

Use to build your email list by giving affiliates 100% commissions

Give away on WordPress.org to sell more premium software later

Give away as an enticing bonus with affiliate offers
With all of the strategies above, sending a torrent of targeted traffic will explode your profits.
Even if you decide to sell your software on a platform that generates traffic for you, such as CodeCanyon or WarriorForum, sending extra traffic will only generate even more sales, and even more money for you.
And if you're concentrating on selling software on your own site, or plan on giving away your software as bonuses to affiliate offers, then generating targeted traffic is the lifeblood of your business.
What If We Could Show You How To Find
Hidden 'Buying' Keywords On YouTube
That Over 90% Of Marketers Miss Completely?
So You Can Send A Ton Of Buyers
To Your Plugins And Offers!
YouTube has over 1 billion users, making it second only to Google itself in terms of sheer reach.

YouTube gets over 4 billion video views every single day.

YouTube video ads have an extremely fair pricing structure called "True View' (you only pay when someone watches 30 seconds or more of your ad).

YouTube can generate you highly targeted traffic at mere pennies per click, something that is unheard of when it comes to Google Ads, Ad networks, Facebook Ads and other social media platforms etc.
Wouldn't it make sense to be claiming some of YouTube's massive traffic pie for yourself?
However, if you've ever tried generating traffic from YouTube
you would have discovered that YouTube targeting SUCKS!
Why? There's 2 MAJOR issues:
Problem 1 – When you go to Google's advertising platform and type in what kind of videos you want to target, it will ONLY allow you to target based on popular Google search terms, NOT YouTube search terms.
This is a BIG problem – I mean you're advertising on YouTube! It doesn't make sense to have to target ONLY Google search terms.
By only being shown Google search terms, you cannot target people who are actually searching on YouTube itself, which is why over 90% of marketers miss out!
Problem 2 – In order to be able to target YouTube videos in a certain niche, you have to copy each YouTube video URL, one by one, into YouTube's advertising platform.
This can take hours!
After spending nearly a year in research and development, we've finally 'cracked' YouTube by creating a powerful software that removes these 2 massive obstacles…
This is the ULTIMATE solution to generate buying traffic at will for affiliate marketers, software sellers, and internet marketers.
Video Ad Boss is the world's most powerful YouTube targeting software.
It can precisely target the exact videos you need to advertise on, and guarantees higher conversions than the usual shot-in-the-dark targeting that over 90% of marketers have to rely on when they set up manual targeting on YouTube.

Nothing comes close to the technology we've built!
Inside Video Ad Boss, You Can Easily Search For And Produce High Quality Audiences For ANY Market You're Interested in…
Whether That's Directly To Your Plugins, Or To Affiliate Offers,
This Powerful Software Eliminates The 2 Big Obstacles To Targeting Buying Traffic From YouTube:
Targeting Keywords Issue:
Video Ad Boss is the complete traffic solution for unleashing a torrent of targeted traffic….

Direct to your plugins and software for an avalanche of sales
Direct to your affiliate offers to give you an unfair advantage over all other affiliates
Video Ad Boss will change the way
you generate traffic FOREVER!
Get Ready to Pillage ALL of YouTube for Profits!
Use the data from Video Ad Boss to create profit-pulling ads on YouTube, with guaranteed higher conversions than the usual scattergun approach most marketers use.
The best part is, the software 100% works WITH YouTube, ensuring your results will be the highest quality of compiled data from EVERYWHERE on YouTube (including targeting entire channels!)
You'll never have to split-test any more targeting options EVER again. Just run the software, and take the suggested YouTube video URL's.
STOP Competing With The 90% Of Marketers
Out There Who Don't Know How
To Target Effectively Through YouTube..
Instead, Start Targeting SMARTER
You can have your first campaign set up in under 60 seconds….just watch below how easy it is, step-by-step:
Here's everything you get in Video Ad Boss:
In the very near future, we are going to offer 2 types of licenses to Video Ad Boss; personal and developer, and we will charge monthly fees.
However, join us today, and you'll get Video Ad Boss for just a small ONE TIME fee.
Also, as you will be a founding member of Video Ad Boss, you'll get the top developer's license at a price that is lower than what we will be selling the personal license for in the very near future.
With a developer's license, you can use Video Ad Boss to not only run profitable YouTube video ad campaigns for your own plugins and /or affiliate products, you could even run lucrative campaigns for other sellers and marketers, and charge them for the privilege!
Value: $197
Listen Closely: This upgrade is NOT essential – WP Dev Suite alone allows you to enter the software market instantly by rebranding over 50+ sought-after plugins, and then dominate the market by learning coding 'on the job' by adding extra functionality to plugins or creating news plugins and themes from scratch….
However, this is the route to take if you want to crush it online with an avalanche of software or affiliate sales
We're giving you the chance to get in now on the ground floor of this ahead-of-its-time traffic targeting technology…
Target the EXACT search terms your perfect audience are searching for on YouTube (and NOT on Google)

Search for and gather a list of perfect videos (and even whole channels) within seconds to target with your ads
Try Video Ad Boss for 30 Days RISK FREE
100% SATISFACTION GUARANTEED
30 Day, 100% No-Questions-Asked "Cannot Lose" Guarantee
Get it Now and Risk $0.00
We believe Video Ad Boss is the ultimate solution for creating a flood of buying traffic to your plugins or affiliate offers.
And we 100% believe you will love Video Ad Boss and the profits it generates for you.
But, if for any reason, during the first 30 days, you decide it's not for you, just send a quick message to my support desk – and you'll receive a courteous, fast and full refund – see the licensing terms HERE.
No strings attached. No hard feelings. No risk whatsoever
So invest TODAY with complete confidence, knowing you have absolutely NOTHING to risk.