Listen Closely… How Would You Like To Develop Your Own Plugins & Themes From Scratch Without Learning ANY Coding At All?
Speed Up Development Time By 90% And Get Your Plugins & Themes On The Market 10X Faster
With WP Code Boss
(Warning – This is at a special launch price. When the launch ends, the price for this WILL increase.)
EXCLUSIVE OFFER – ONLY AVAILABLE TO WP DEV SUITE CUSTOMERS…
As you're already aware, –
WP Dev Suite

is the ultimate business in a box solution for anyone who wants to go from 'never-coded-in-my-life' newbie to 6 figure software tycoon…..in just 2 steps.
But, of course, you still need to learn how to code. Different people pick up coding at different rates.
Without a doubt, using WP Master Developer will seriously shorten your learning curve, but you still need to allow yourself some time to learn.
And the fact that you have over 50+ plugins that you can rebrand and sell as your own using WP Plugin Boss means the profits will keep rolling in while you learn!
But we know that there's people out there who are seriously hungry for 6 figure success, and they don't want it in a year's time, or in a few months……
They want it NOW!
We put our thinking caps on to see if there was a way of speeding up the process even further for all the
extremely ambitious people out there….
After 9 months of research and development, we've come up with the perfect solution!
For people who literally want to crush the software market within weeks, we've created WP Code Boss.
WP Code Boss contains 2 separate products that work in synergy to help you build brand new, unique, complex WP plugins and themes, without learning any programming or coding whatsoever.
This powerful software allows you to create brand new, unique-to-you WordPress plugins and themes from scratch, without learning a single thing about programming.
In other words, not only do you now have access to 50+ plugins from the WP Dev Suite repository to rebrand and sell as your own…..
You can also design and create your very own plugins and themes from scratch, without taking any time out to learn any coding whatsoever!
We've created a simple 'wizard-style' interface that allows anyone, even a complete newbie with zero coding skills, to build a unique plugin or theme, using modules or 'building blocks.'
Just pick and choose your chosen building blocks, put them together, and you now have you own unique plugin or theme to sell, without needing to spend any 'down time' on learning how to code.
When you create a plugin or theme, you need to make sure it works in multiple environments, on different screen sizes, and has very low incompatibility issues.
WP Responsive Theme creates a complete 'testing and debugging' environment that allows you to make sure your plugins and themes are top-notch, again without learning any programming.
One of the key problems many people have when buying software, is that it doesn't work for their particular site, or works for one environment, but not another.
We want you to build a true long term 6 figure software business, and the key to this is reputation.
The guys making the serious money, year in and year out, are the ones who have an impeccable reputation for making sure all their software is thoroughly tested and free of any bugs and compatibility issues.
Now, with WP Responsive Theme at your fingertips, you can join them……without knowing a thing about coding!
What Will WP Code Boss Do For Me?
Allows you to save 90% time on developing brand new plugins and themes. Create brand new plugins and themes in under 24 hours, without learning any coding

Allows you to make money 10X faster as you bring your own plugins and themes to the market straight away. When you don't need to learn programming, you could build your own profit pulling plugins and themes, and sell them on the market TODAY.

Allows you to stand head and shoulders above other 'typical' software sellers by guaranteeing 100% quality. Test out your plugin or theme creations in different environments, and make sure they are free of bugs and compatibility issues…..again without learning a thing about coding.
Get The Edge Over Competitors Who Will Never Be Able To Match Either Your Development Speed Or Your Quality!
Here's why you need WP Code Boss:
Build plugins and themes quickly with a multitude of custom features such as image size, the post type, toolbox or metabox, admin toolbar, shortcodes, plugin options, widgets, and lots, lots more.
Create as many plugins and themes as you want, save each one in a separate project and add new features incrementally – all the source code is generated for you.
Design complex, fully-functional plugins and themes with only minimal knowledge of HTML and style sheets – no coding knowledge required at all.
Fully test, debug and optimize any plugins and themes you create.
Make your creations completely responsive by ensuring your plugins and themes work in full-screen pages, fixed-width pages, with or without scrolling, on desktop screens, laptops, tablets and smartphones.
Find out if a process is taking too much time, track and trace your variables, debug and profile, and lots more.
You already have over 50+ in demand plugins inside WP Dev Suite, ready for you to
generate your own versions, complete with whatever new names you want to give
them, your own links, and your own branding.
But, if you invest in WP Code Boss today, you'll 3 new plugins added to the
repository today, ready for you rebrand and sell.
And then in a month's time, we'll add another 3 brand new plugins!
That's 6 additional plugins, all highly sought after, ready for you to rebrand and sell
as your own.
Included For A Limited Time ONLY
WP Code Boss is in active development – which means that even though you can already do so much with this suite of products, we're constantly adding new modules and new tutorials.
As an early adopter, strictly while the launch is on, as a special bonus you will get ongoing upgrades.
Every time there is a new version, you'll be the first to receive it, BEFORE it's officially released

You NEVER have to pay for an upgrade
As we add more modules and tutorials, we will naturally raise the price, and future upgrades will be paid for.
However, get in today, and you will get free upgrades for life, as well as have access to new modules and tutorials, as we add them, free of charge.
Also Included For A Limited Time ONLY
How to Become A TOP Affiliate
Giving Away WordPress Plugins as Bonuses
8 Part Video Course
One of the most lucrative ways to cash in and profit from creating your own WordPress plugins is to give them away as free bonuses when you promote affiliate offers.
This sets you apart from other affiliate marketers who are also promoting the same offers as you.
When you offer a sought-after, valuable WP plugin, many people will choose to buy through your links instead of going through another affiliate.
This 8 part video course will show you exactly how to become a pro affiliate marketer:
The different types of affiliate marketing, and which will suit you best

How to choose the right affiliate product to promote

How to position your plugins as an incentive for people to buy through your links, and not through other affiliates
This Is An Early Bird Offer For Anyone Who Grabs
WP Dev Suite In The First 3 Days Of Launch!
Listen Closely: This upgrade is NOT essential – WP Dev Suite alone allows you to enter the software market instantly by rebranding over 50+ sought-after plugins, and then dominate the market by learning coding 'on the job' by adding extra functionality to plugins or creating news plugins and themes from scratch….

However, this is the route to take if you are serious about your software career, and are hungry for fast, 6 figure success.
We're giving you the chance to create your own unique brand new plugins and themes, and bring them to the market in under 24 hours, without knowing a thing about programming GUARANTEED.
Click the Buy button below and add
WP Code Boss to your order for one-off payment of just $47….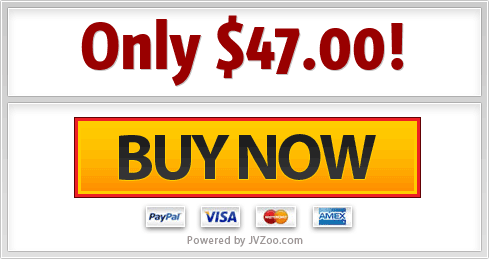 Try WP Code Boss for 30 Days RISK FREE
100% SATISFACTION GUARANTEED
30 Day, 100% No-Questions-Asked "Cannot Lose" Guarantee Download Now and Risk $0.00
We believe WP Code Boss is the ultimate solution for building brand new, complex plugins and themes, without knowing a thing about programming.
And we 100% believe you will love WP Code Boss and the profits it generates for you.
But, if for any reason, during the first 30 days, you decide it's not for you, just send a quick message to my support desk – – and you'll receive a courteous, fast and full refund – see the licensing terms HERE.
No strings attached. No hard feelings. No risk whatsoever
So invest TODAY with complete confidence, knowing you have absolutely NOTHING to risk.